There is nothing quite like when your senses help transport you back in time to some of the best days of your life…Yes were talking about your childhood. Those 10p mix ups brought so much joy at the end of the school day.
The human body is amazing and it's often a pleasure when your senses strangely trigger those memories, and you can't help but smile.
With so many new sweet treats on offer right now it's hard to know where to look as a customer, and I believe it's even harder as a retailer knowing what your customers would like next. It's very tempting to always opt for the newest products out or the new craze, but sometimes there is really no harm in taking it back to basics and giving our customers a taste of the golden oldies, as the saying goes 'don't fix what isn't broken'.
With that being said we have decided to bring you the ULTIMATE RETRO BOX!
We are eager to provide the best retro sweets from back in the day, we want to transport you with the mouth-watering classics and allow the fun and the carefree feelings to come flooding back to you.
What does Retro mean?: according to the Cambridge dictionary retro means 'Coming from a time in the past'  https://dictionary.cambridge.org/dictionary/english/retro
We have been doing our research and we have been finding out what your all time favourites were and still are, here's what a few of our customers said: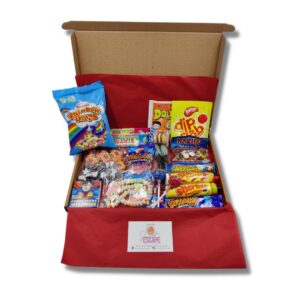 "My favourite Retro sweets has to be the Black Jacks and Fruit Salads! I always remember my Nan or Gran picking me up form school and they would take me to the sweet shop (An oblatory Grandparent job!) I was allowed a 10p mix up (or sometimes a 25p one 😀 ), and I would without fail always pick Black Jacks and Fruit Salads for my mix up, at a penny a piece I could have a few of them and still have some money left for a few extra sweets. "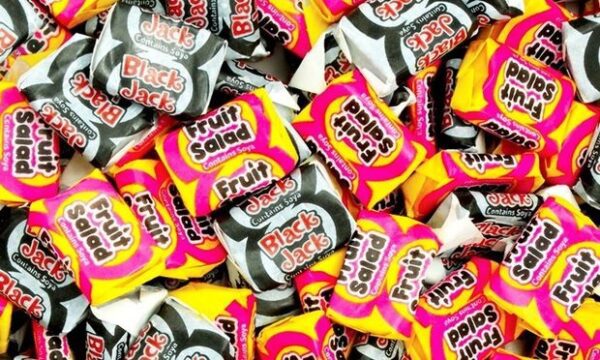 "The Rainbow sweets are my favourite, definitely! They bring back the childhood memories of going to the ice-cream van every Saturday night. Getting my ice cream and rainbow drops was such a treat I looked forward too."
"sweet necklaces because it's a iconic fashion and wore it all the time, but obviously never lasted long "
"Hmm tough one, has to be the candy sticks (cigarettes) I loved that there were so many in the packet AND you got a free stick on tattoo with it"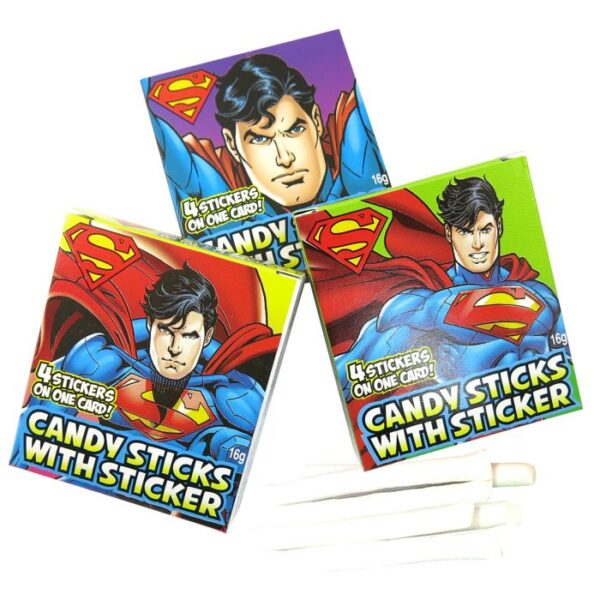 After having a good idea of what the most popular retro sweets are, we headed to the wholesalers full of excitement. Now let me tell you without the insight from our customers we would have been stuck in our tracks, as there is so much to choose from and often the wholesalers can be a little overwhelming… if you go without a list. It really becomes a sensory overload and we do become like children in a sweet shop. Once bought we couldn't wait to do the safety checks… also known as the taste testing!
The one thing we can vouch for with the majority of retro sweets they taste exactly like they used to. So it's a big thumbs up form us!
Check out our ULTIMATE RETRO BOX right here. We have worked really hard at piecing this beauty together with the best Retro sweets in town, also making sure it's letter box and bank balance friendly.
In the box you will find:
10x Black jacks
10x Fruit salads
2x ChupaChups lolly's
1x Packet of Rainbow drops
1x Packet of Haribo
2x Liquorice wands
2x Candy watches
1x Candy sticks
1x Wham bar
1x Drumstick chew bar original
1x Drumstick chew bar bubble gum
1x Drumstick chew bar Rhubarb and Custard
1x Swizzler love hearts
1x Sherbet fountain
1x Sherbet fountain strawberry
1x Dib dap
1x Double dip
The RETRO SWEET BOX  is a perfect treat for yourself, friend, and is a top-quality gift that can be sent straight to them in the post. We would love to see pictures of you and your loved ones enjoying our Retro sweet box, let us know what memories came flooding back.